Join Us
Join us for a very special celebration of Kenyon's future. The Our Path Forward campaign has been gathering momentum on the Hill, and the celebration will fan out across the country in early 2019.
With the energy and enthusiasm of more than 17,000 alumni and friends, our destination is clear: to equip the next generation of Kenyon graduates with the knowledge and skills, courage and confidence to propel society forward. Save the dates and watch your inbox for details.
Boston: February 7, 6-8 p.m.
Washington DC: February 27, 6-8 p.m.
New York: April 4
Chicago: May 2
San Francisco: May 11

Our Path Forward Campaign Kickoff: October 12-13, 2018
On Saturday, Oct. 13, Kenyon announced the public launch of its largest fundraising campaign ever, titled Our Path Forward: The Campaign for Kenyon. The $300 million comprehensive campaign funds the vision of the Kenyon 2020 strategic plan and prepares the College for its third century.
The transformative power of the Kenyon experience was on display throughout the weekend. Scroll through the galleries below.
Campaign Gala
Saturday, October 13, 2018
Dedication of Keithley House
Saturday, October 13, 2018
Middle Path Block Party
Saturday, October 13, 2018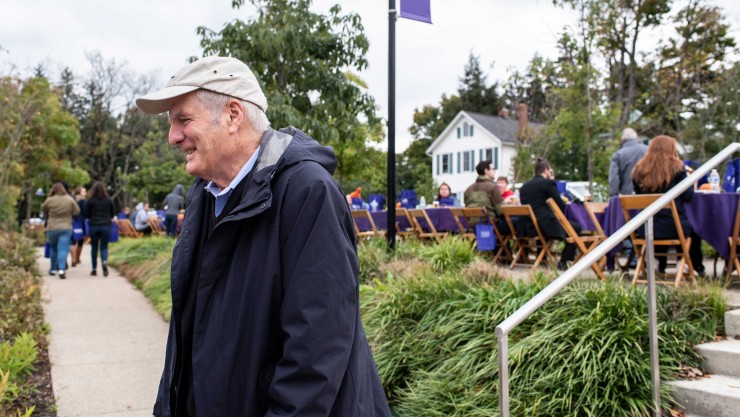 Crossing Paths Reception and Dinner
Friday, October 12, 2018